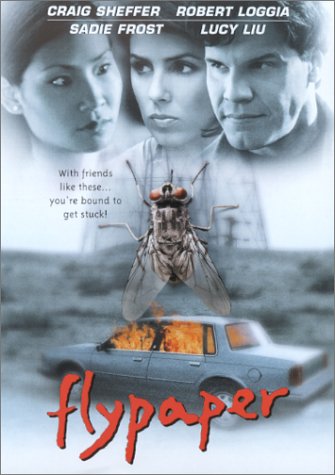 BLUNT PRODUCTIONS
Mr. Passero's first venture as a producer was the HBO premiere movie, POWER 98 with Eric Roberts and Jenny Garth. More recently, he produced the indy feature, DEBATING ROBERT LEE with Beau Bridges and Kaley Cuoco. Along with his wife & partner, Elizabeth Hayden-Passero, he has formed Blunt Productions, a film and theatre producing entity. One of their film projects was associate producing FLYPAPER for HBO, with Lucy Liu. Current film projects include LOVE, MARRIAGE AND MARILYN MONROE by Susan Baskin, a coming of age story set in upstate New York circa the 1960's (set up with Ira Deutchman's Emerging Pictures in New York). Also in the works is KIKI BABY, an absurdist stage musical about the rise and fall of a child prodigy (to be directed by Lonny Price and Matt Cowart.) KIKI BABY written by Price, Kitt Lavoie and Grant Sturiale (music). KIKI BABY performed at the New York Musical Theatre Festival in 2011, where it was awarded the Theater for the American Musical Prize. A production of KIKI BABY will premeire at New York's York Theatre in 2018.
Producing Credits:
"Debating Robert Lee" written by Dan Polier and Matt Klein. Directed by Dan Polier - 2004
with Beau Bridges, Kaley Cuoco and Danielle Harris
Produced by Tim Swain & Jeffery Passero
"Flypaper" written & directed by Klaus Hoch - 1998
with Lucy Liu, Craig Sheffer, John C. McGinley, Illeana Douglas and Robert Loggia
Co-produced with David Ginsburg and Leanne Moore. Aired on HBO. Available on DVD
"Power 98" written & directed by Jamie Hellman - 1995
with Eric Roberts and Jenny Garth. Co-produced with Carole Curb, Curb Entertainment.
Aired on HBO. Available on DVD.
Contact