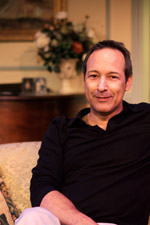 Originally an actor raised on New York theatre, Jeffery Passero's career has run the gamut from actor, casting director, producer, stage director, acting teacher and private coach to teacher of musical theatre audition technique.

Jeffery studied acting & directing in college (Catholic University and The University of Connecticut) and then in New York with Uta Hagen and Ed Moorhouse (HB Studios), Terry Schreiber, Jill Andre (T.Schreiber Studio) and Larry Moss (Larry Moss Studio). He studied musical theatre audition technique with David Craig and was greatly influenced by Craig's technique and his landmark book "On Singing On Stage".

For the past thirty years, Jeffery has been a casting director, beginning with two seasons at the Roundabout Theatre, where he cast LOOK BACK IN ANGER with Malcolm McDowell, THE BLOODKNOT with Danny Glover, A MONTH IN THE COUNTRY with Boyd Gaines, Tammy Grimes, Amanda Plummer & Kelsey Grammer, and PINS AND NEEDLES with Tony award winner Randy Graff, among other plays. Additional New York stage casting credits include UNIDENTIFIED HUMAN REMAINS AND THE TRUE NATURE OF LOVE at the Orpheum Theatre; three productions at the American Place Theatre; Musical Theatre Works; Manhattan Punchline; Theatre-Off-Park and several other Off-Broadway Theatres.

For television, Mr. Passero cast LARGO DESOLATO with F. Murray Abraham and THE LOST LANGUAGE OF CRANES (U.S. Casting), both for PBS/Great Performances. Also for TV, he cast PRANCER RETURNS for USA, the SEX AND THE SINGLE MOM series with Gail O'Grady for Lifetime and several movies for the Syfy channel (see Jeffery Passero at www.IMDB.com.)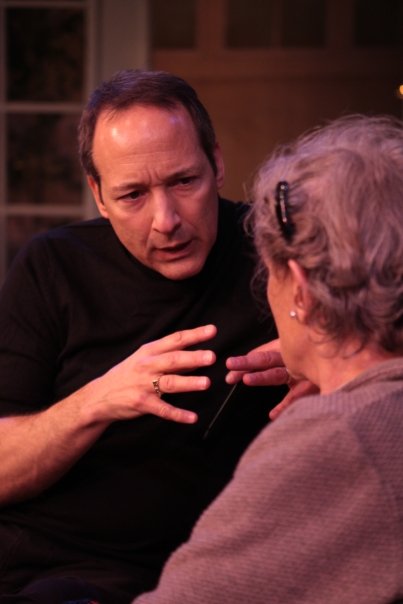 Mr. Passero has cast over 50 feature films, including POISON IVY with Drew Barrymore; THE SASQUATCH GANG with Justin Long for Kevin Spacey's Trigger Street Films and SONNY, Nicolas Cage's directorial debut starring James Franco, Mena Suvari and Brenda Blethyn. Other films include FRANKIE AND JOHNNY ARE MARRIED written and directed by Michael Pressman; BLACK DOG with Patrick Swayze; KULL THE CONQUEROR with Kevin Sorbo; THE HUNTER'S MOON with Burt Reynolds and Keith Carradine; THE BALLAD OF LITTLE JO with Suzy Amis and Sir Ian McKellen; LAST EXIT TO BROOKLYN with Jennifer Jason Leigh; TWO SMALL BODIES with Fred Ward and Suzy Amis; TRADING MOM with Sissy Spacek and FLYPAPER with Robert Loggia, Lucy Liu and Craig Sheffer. He did the New York casting on BONFIRE OF THE VANITIES, THE DOCTOR and PET SEMETARY.

In addition to casting, after his time at the Roundabout, Jeff performed his acclaimed one-man show, "Me, I'm Next" throughout the NYC cabaret circuit. In 1983, Jeffery and his wife opened and ran the Music Room Cabaret at the Horn of Plenty in Greenwich Village, N.Y., booking performers such as Margaret Whiting, Cissy Houston, Helen Gallagher and Andre De Shields. It was during this period that Jeff began directing cabaret acts, as well as teaching his first musical theatre technique classes. He has now taught acting and musical theatre audition technique classes and workshops for over 20 years. In addition to his classes, Jeff Passero is available for private coaching all over the country and has a fast-growing clientele from both the Broadway and film communities.

Mr. Passero's first venture as a producer was the HBO premiere movie, POWER 98 with Eric Roberts and Jenny Garth. He most recently produced the indy feature DEBATING ROBERT LEE with Beau Bridges and Kaley Cuoco. Along with his wife & partner, Elizabeth Hayden-Passero, Jeffery has formed Blunt Productions, a film and theatre producing entity. One of their early film projects was associate producing FLYPAPER for HBO, with Lucy Liu. Current film projects include LOVE, MARRIAGE AND MARILYN MONROE by Susan Baskin, a coming of age story set in upstate New York circa the 1960's (set up with Ira Deutchman's Emerging Pictures in New York). Also in the works is KIKI BABY, an absurdist stage musical about the rise and fall of a child prodigy (to be directed by Lonny Price and Matt Cowart.) KIKI BABY written by Price, Kitt Lavoie and Grant Sturiale (music). KIKI BABY performed at the New York Musical Theatre Festival in 2011, where it was awarded the Theater for the American Musical Prize. A production of KIKI BABY will premeire at New York's York Theatre in 2018.

In 2009, Jeffery Passero directed Simon Gray's MOLLY at The Victory Theatre Center in Los Angeles, to rave reviews. Other directing credits include Terrence McNally's MORNING, NOON and NIGHT in Wash., D.C., Harvey Fierstein's TORCH SONG TRILOGY in Westport, Ct., and THE RABBI IS IN and THEATRE 40 GOES TO BROADWAY (a musical revue) both for Theatre 40 (an Equity 99 seat subscription theatre company) in Los Angeles.

Jeffery Passero is currently performing his play, CASTING ASPERSIONS, about his life as a casting director.
Contact