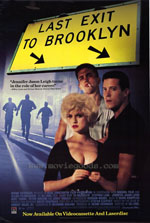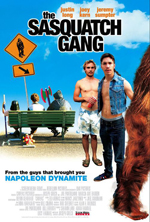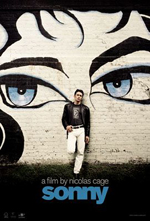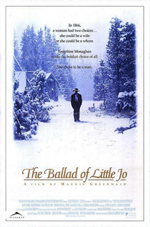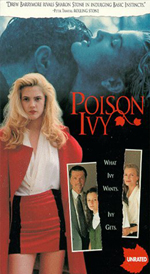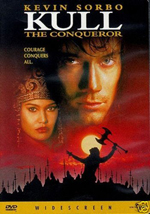 For a complete list of my casting credits, please visit www.imdb.com and type in Jeffery Passero
Casting Highlights:

Upcoming:

BUTTERFLY IN THE TYPEWRITER (Fall 2017)
The story of troubled author John Kennedy Toole and his struggle to bring his comic masterpiece "A Confederacy of Dunces" to print.
Written & directed by David DuBos. Produced by Oley Sassone.
Cast: Susan Sarandon, John Malkovich, Thomas Mann, Diane Kruger, Brendan Coyle, Nick Offerman.
FILMS:
LAST EXIT TO BROOKLYN with Stephen Lang, Jennifer Jason Leigh and Sam Rockwell
SONNY (Nicolas Cage's directorial debut) with James Franco, Brenda Blethyn, Mena Suvari, Harry Dean Stanton, Seymour Cassell & Scott Caan
POISON IVY with Drew Barrymore, Tom Skerritt, Cheryl Ladd & Sara Gilbert
THE SASQUATCH GANG with Justin Long (produced by Kevin Spacey)
FRANKIE AND JOHNNY ARE MARRIED with Alan Rosenberg, Mandy Patinkin, Stephen Tobolowsky & Hector Elizondo
KULL THE CONQUEROR with Kevin Sorbo, Tia Carrere & Harvey Fierstein
THE BALLAD OF LITTLE JO with Suzy Amis, Bo Hopkins, Heather Graham & Ian McKellen
TRADING MOM with Sissy Spacek, Anna Chlumsky & Maureen Stapleton
THE STONED AGE
FLYPAPER with Lucy Liu, Robert Loggia, John C. McGinley & Illeana Douglas (Associate Producer: Jeffery Passero)
THE LOST LANGUAGE OF CRANES (US Casting) with Eileen Atkins, Brian Cox & Corey Parker (Producer: BBC/WNET - Great Performances Director: Nigel Finch)
LARGO DESOLATO by Vaclav Havel (WNET) with F. Murray Abraham, Sally Kirkland & Phoebe Cates (Producer: Kim Myers Director: Jiri Ziska)
TELEVISION MOVIES:
SEX & THE SINGLE MOM with Gail O'Grady, Grant Show & Danielle Panabaker (Lifetime Network)
MORE SEX & THE SINGLE MOM with Gail O'Grady (Lifetime Network)
PRANCER RETURNS with John Corbett, Jack Palance, Michael O'Keefe & Stacy Edwards (USA Network)
N.Y. FILM CASTING:
BONFIRE OF THE VANITIES (NY Casting) Director: Brian DePalma
THE DOCTOR (NY Casting) Director: Randa Haines
THE LITTLE MERMAID (NY Casting) Producer: Howard Ashman/Disney
PET SEMETARY (NY Casting) Director: Mary Lambert
CROSSING DELANCEY (Preliminary Casting) Producer: Michael Nozik Director: Joan Micklin Silver
SMOOTH TALK (Casting Associate) Producer: Martin Rosen Director: Joyce Chopra
AFTER HOURS (Casting Associate) Producer: Amy Robinson / Griffin Dunne Director: Martin Scorsese
PLATOON (Casting Associate) Director: Oliver Stone
SELECTED N.Y. THEATRE CASTING:
Roundabout Theatre Co.
THE BLOODKNOT with Danny Glover Director: Suzanne Shepherd
LOOK BACK IN ANGER with Malcolm McDowell Director: Ted Craig
OTHELLO with Powers Boothe & Earl Hyman Director: Gene Feist
A MONTH IN THE COUNTRY with Boyd Gaines, Kelsey Grammer, Tammy Grimes & Amanda Plummer Director: Michael Kahn
YOU NEVER CAN TELL with Rachel Gurney Director: Tony Tanner
PINS AND NEEDLES with Randy Graff Director: Milton Lyon
Orpheum Theatre
UNIDENTIFIED HUMAN REMAINS &THE TRUE NATURE OF LOVE with Sam Rockwell & Clark Gregg Producer: Ted Snowden Director: Derek Goldby
Theatre Off Park
A QUIET END with Lonny Price Director: Tony Giordano
Other
BLAME IT ON THE MOVIES Producer: Roger Berlind Director: David Galligan
"Jeff Passero is one of the most creative casting directors I've worked with in my career. He is an all around filmmaker who is able to match the expectations of the producers and directors of a film with the right actor because he has a keen understanding of the elements of drama and storytelling. His taste is impeccable and the positive energy he brings to a project is truly contagious."
- Jeff Geoffray, Producer
Blue Rider Pictures
"Jeff Passero is a wonderful casting director, and did an absolutely perfect job of casting my film, FRANKIE AND JOHNNY ARE MARRIED. He has vision and sensitivity to the creative process, and he brings a strong point of view to his work. He makes a director's life easy, and the casting process enjoyable. I can't say enough good things about Jeff."
- Michael Pressman
Director
"Jeff Passero has a great eye for talent. Before they were stars, he championed Angelina Jolie, Mira Sorvino and David Paymer. I must admit I didn't always see the future star that he did.".
- Katt Shea
Director of POISON IVY, CARRIE 2 SHARING THE SECRET (with Alison Lohman)
Contact