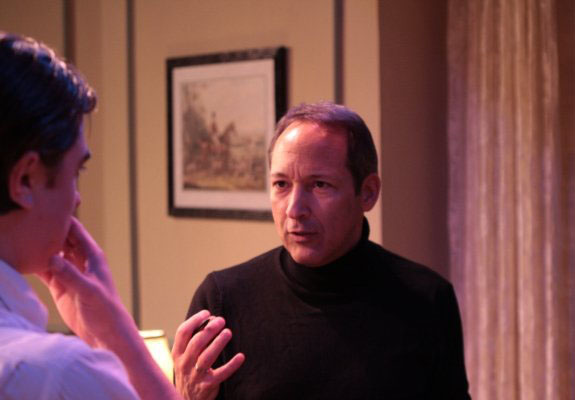 Latest News
Teaching in New York
Weekly class
Call for details.
(scene study, on-camera audition skills)
Price: $300 / month, includes 1 free audition coaching
Call for details 818.437.1612
or email: passerocasting@gmail.com
Teaching in Los Angeles
Scene study, on camera auditions skills class
3 day June 2017 Acting intensive
Call for details.
Victory Theatre Center
3326 W Victory Blvd.
Burbank, CA 91505
Call for details 818.437.1612
or email: passerocasting@gmail.com
Private Coaching / Teaching in New York
Call for details 818.437.1612
or email: passerocasting@gmail.com
Private Coaching / Teaching in Los Angeles
Call for details 818.437.1612
or email: passerocasting@gmail.com
Producing
Kiki Baby
Upcoming New York Production / York Theatre Company 2018
New York Musical Theatre Festival 2011

Performing
Casting Aspersions (written and performed by Jeff Passero)
Upcoming prodution fall 2017
About Me
I have worked as an actor, casting director, producer, stage director, acting teacher, coach and teacher of musical theatre audition technique. I performed my one-man show ME, I'M NEXT! throughout the NYC cabaret circuit; and my acting, directing and casting credits have taken me from New York to California. I began at N.Y.'s Roundabout Theatre, as well as several Off-Broadway and Regional theatres, and went on to cast over 60 feature films and television movies. I am currently producing the new musical KIKI BABY which recently played at the New York Musical Theatre Festival. KIKI BABY was awarded the Theater for the American Musical Prize. I will soon be performing my next one-man show, CASTING ASPERSIONS, in which I reflect on my life as a casting director.
Visiting Artist: Jeff Passero
by Elizabeth McMillan
Published: December 14, 2010
The NOCCA Institute website

Musical Theatre and Drama students could not have asked for a more experienced practitioner in their field with which to work than Jeff Passero. The New York City resident is renowned as a casting director, technique teacher for both acting and auditioning, producer, director, actor and singer on stage, in film and in television. Over the course of an afternoon, he ran students through their paces. And he started at the beginning.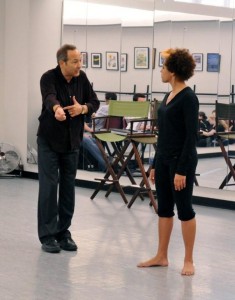 He first gave them self-confidence. "When you say your name, it is the first representation of who you are," Jeff offered to one of the first students up. "Every time you take a step back, as you just did, it means you are equivocating. That you're not sure you want to be here."
He then helped them express their character's physicality. "This is called sitting," he demonstrated for the next student who had performed stiffly in one place. He shifted his weight from one leg to another. "If your feet are not nailed to the floor, it gives you life."
And he had each and every student focus on to whom they were singing or speaking and why. "Did you have a personalization in your mind of who you are talking to?" Jeff asked a student who just performed a monologue from Jitney. "Very fine work. You had a point of view and it was full. But I would have liked to see you challenge the person to whom you were speaking. I was yearning to feel your power. Play the intention with strength so you don't come off as a victim."
"There's a triad to life on the stage. You have to have an objective: what do you want. You have to have an emotional justification: why do you want it. And you have to have intention: how are you going to go about getting what you want. As Stella Adler taught, don't speak until it feels truthful."
And he made each student feel comfortable enough to find the truth in their performances. "Remember, there are no mistakes," he told students. "There are only lessons to be learned."
"Jeff Passero is first and foremost a man of the theatre. Few people bring as much knowledge to the table as Jeff. As an experienced performer, producer, director & teacher, he brings an understanding and insight that few possess. As a casting director, Jeff has a perspective as to how our profession operates at the highest level. His passion and joy for his work is infectious. Jeff is a joy to know and work with."
- Stephen Tobolowsky
Actor/Director
Contact